Papermaking Materials Business
Practice of sustainable raw materials procurement that considers the environment and society
Description of Business

We produce and collect papermaking chips for sale to papermaking companies with a focus on Nippon Paper Industries Co., ltd.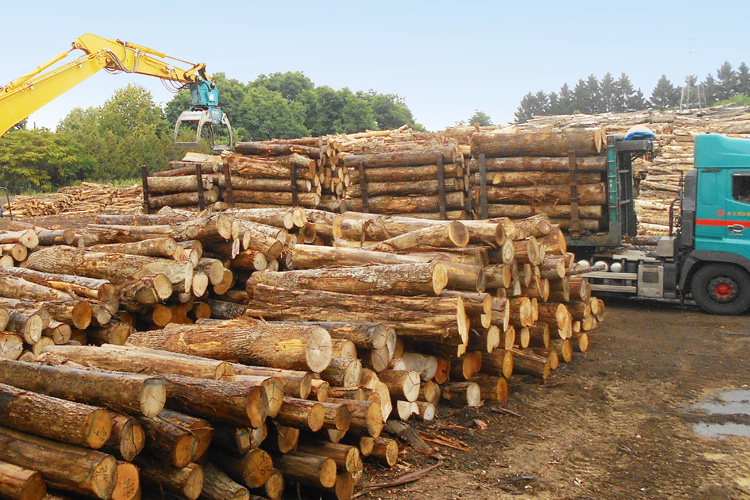 Use One Tree All Up
The ideal method of using lumber is to fully use each tree with the cascading method. We are one of a handful of companies in Japan who can take advantage of the Nippon Paper Group's power for complete cascading in business. The low-quality wood located downstream in cascading is wood chips, which will become valuable papermaking materials. Our network for collecting wood chips is one of the best in Japan. The collected wood chips are delivered to each Nippon Paper mill and to related mills.
Cascading…To use lumber in multiple stages.

The term refers to first using the wood as building materials, then using it for plywood, paper, and as fuel in the final stage.
Sustainable Raw Material Procurement Policy
The Nippon Paper Group has realized the practice of sustainable raw materials procurement that considers society and the environment. "It is sustainable (sustainability)," "It is clear where the lumber comes from (traceability)," and "Being able to give an appropriate explanation (accountability)" are the important points in wood raw material procurement. As a tool to confirm that wood raw material has been appropriately procured, we use a variety of forest certification systems (FSC certification and SGEC certification) and strive to supply reliable raw materials.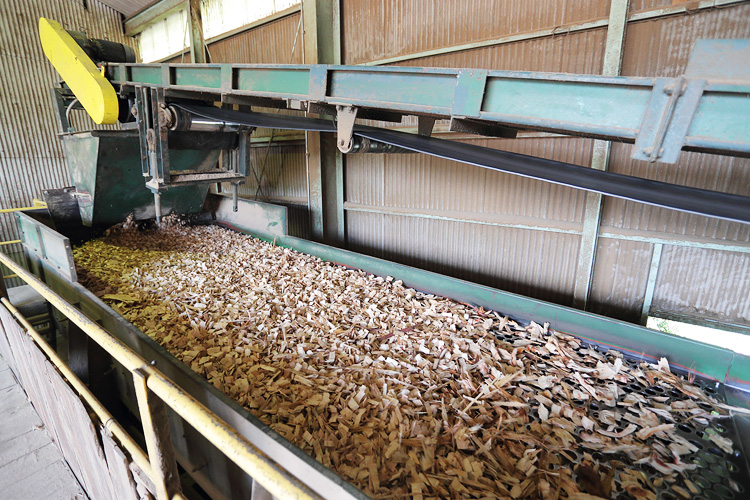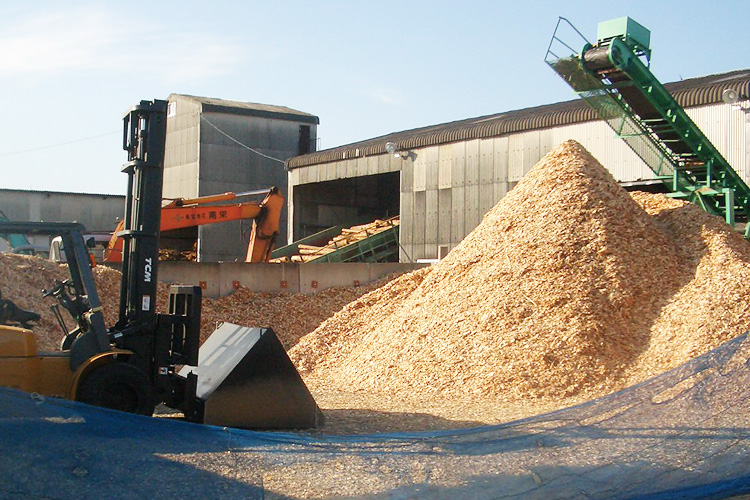 Collection Network Built with the Local Communities
We have focused on the collection of low-quality materials throughout the country and formed a close collection network with chip production plants in local communities that spanned several decades. By maximally collecting wood offcuts, which are byproducts in sawmills, we have built good relationships that contribute to stabilizing sawmill operations. The Nippon Paper Group companies, Nichimoku Rinsan Hokkaido, Sakata Chip Kogyo in Tohoku, and Nanei, which is the forestry organization in Kyushu, have been striving to enhance papermaking chip production and collection.
Papermaking Materials Business