Lumber Business
We deliver lumber that meets the customer needs from around the country and the world.
Description of Business

We purchase raw wood, lumber, building materials, and other lumber products from home and abroad for sale around the world.
We develop overseas sale destinations and export domestic lumber.
We work on tripartite trade to intermediate overseas countries.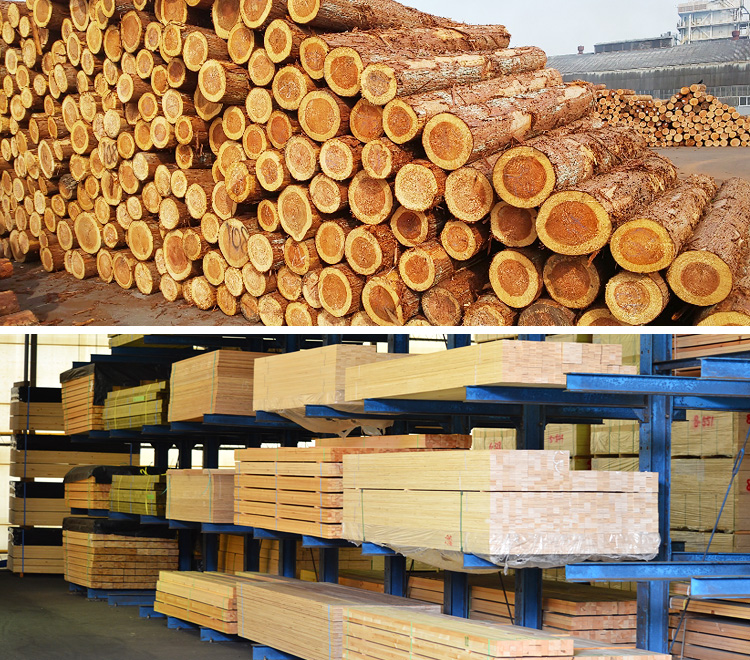 Expansion of the Domestic Lumber Business
We ship the raw wood collected from mountain forests around the country to lumber and plywood manufacturers, purchase lumber and building materials from those manufacturers, and sell them to building materials manufacturers in the downstream processes and house builders. In addition, we handle a wide variety of goods originating from trees, such as sawdust and crushed bark (tree bark). We paid attention to the value of domestic lumber from early on and focused on expanding the handling volume on a company-wide basis. Our domestic lumber (raw wood, lumber, and building materials) handling volume is one of the largest in Japan. The collection and sales networks that we built across the country are huge advantages for us. We will further enhance handling with the goal of becoming a leader in the domestic lumber business.
Further Accelerate Overseas Business
We import raw wood, lumber, and building materials that meet customer needs, such as South Sea (Southeast Asian) lumber; New Zealand, Australian, and Chilean lumber; North Sea (Russian) lumber; American and Canadian lumber, and African lumber, from around the world. On the other hand, high-quality domestic lumber is highly popular in other countries, and we export to the US and China to meet their respective needs, which have been increasing each year. We have widely developed supply chains both at home and abroad and actively engage in tripartite trading. In anticipation of the shrinking of the domestic market, we will further accelerate the expansion into overseas markets with potential demand.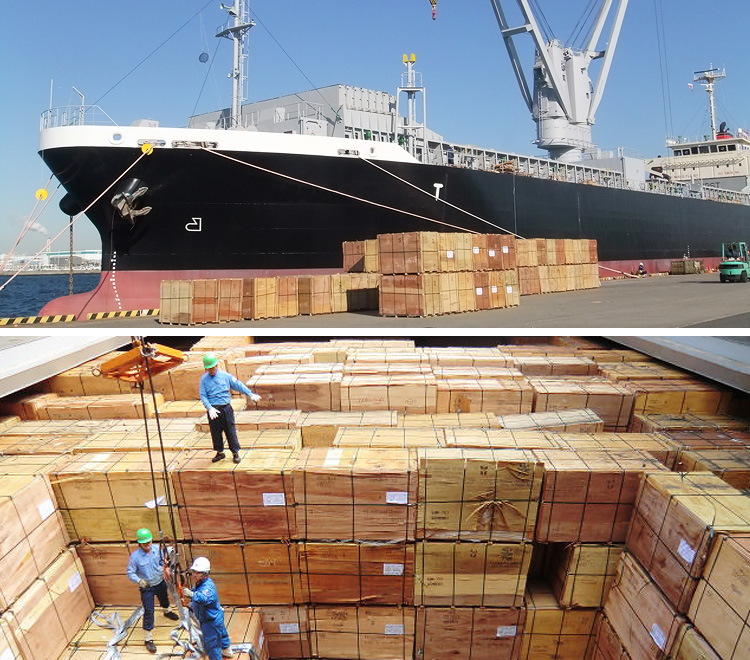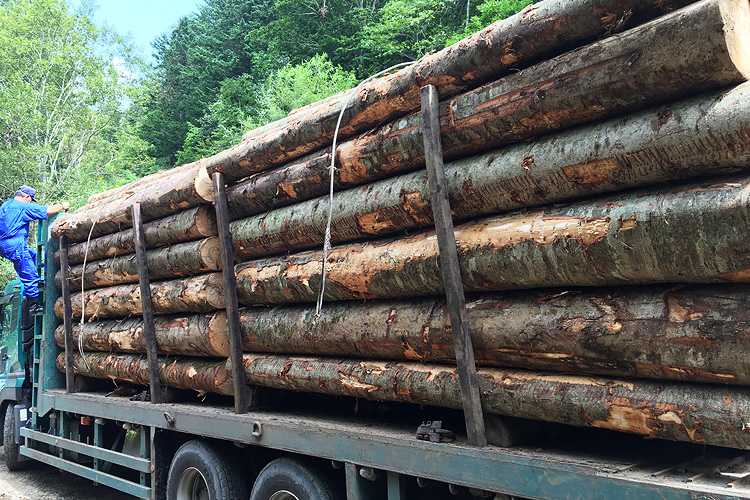 Symbiosis with the Forestry Industry
By fairly and stably purchasing raw wood from appropriately managed forests, we contribute to stabilizing mountain forest management and the lumber market. Regarding materials (raw wood) producers, we not only have relationships of purchasing transactions but also support management of the companies who are in cooperative relationships with us through financial assistance. We have also proceeded with initiatives to find new, promising producers and build cooperative relationships with them. Through these activities, we will further enhance collection and support and live in a symbiotic relationship with the domestic forestry industry.